Drumming

Drum Circles
Experience the joy of creating rhythmic music with others! No prior experience is necessary to participate in a drum circle, only a desire to experiment and have fun.
This is an improvisational drum circle. All hand drums and percussion instruments welcome.
Suggested donation - $10/person. All experience levels welcome!

Drum Classes
Learn traditional West African rhythms in a relaxed and supportive environment. Classes can accommodate varied experience levels - beginners welcome.
African Drumming Classes
There are no group classes
scheduled at this time.
Private lessons are available.
Check back soon for
upcoming class schedule.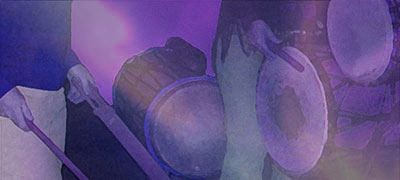 For information/registration contact: Caryn Cziriak 215-361-2709
Or use our email contact form.
"Foli" is a word from the Malinke language of the Guinea/Mali region of West Africa which means "music".